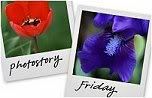 Hosted by
Cecily
and
MamaGeek
This story begins with a boy and his Aunt ...
and their love for each other.
Aug 2002
It began when David was born and it has grown to where for David's 11th birthday.
His Aunt came over and spent the day playing Wii against David. She knew there was no hope for even coming close to beating her nephew, but she came prepared to battle it out.
getting started
ahhhhh, the stress is beginning to show



Absolutely cool ...
Auntie tries a new method, and Joey wants to help!
Bottom line, he can beat us whenever he wants...

but that doesn't mean, we love him less.

In fact, he's loved more and more each day.