I found her story over this past year after her tragic accident through her sister's blog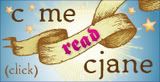 I absolutely LOVE both the writing, photography and honesty about life and the Faith they have. They are Mormon, I am not, however we all believe in the Father and that's good enough for me.
Anyway, reading NieNies
blog
tonight reminded me of when I was a child and I'd have dreams of flying anywhere I wanted. I could control how fast or slow I went by moving my arms back or out to the side, or in front of me ... when I was in for a thrill I would pull my arms down by my side and screech head first towards the ground ALWAYS able to move my arms out in front and with a grand arch, pull myself back up into the air.
Freedom ... Dreams ... Safety ... Escape... that's what Flying in my Dreams meant to me.